Africa has always carried with it some special sort of allure unlike any other continent. Perhaps it's the harsh yet beautiful conditions that keep people intrigued. Or maybe it's the vast landscape, from desert to coast to rain forest to tundra. Undeniably, one major aspect of Africa that continues to intrigue outsiders is it's wildlife.
Without a doubt, Africa boasts some of the most diverse and powerful wild life in the world. It's what keeps tourists coming back and environmentalists impassioned. Unfortunately, much of the wildlife that Africa is famous for has come under siege in recent years, as more and more African animals are at risk of extinction.
The Rhino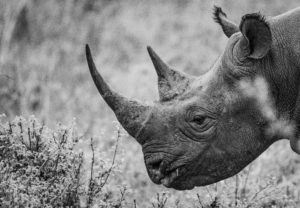 This bulky yet gentle giant is currently considered critically endangered in Africa. This is mostly due to indecent poaching and habitat destruction according to Study.com, although there are many contributing factors. Shockingly, The World Wildlife Fund (WWF) states that  500,000 rhinos thrived in Africa at the start of the 20th century. However, only 29,000 remain in the wild today.
The Mountain Gorilla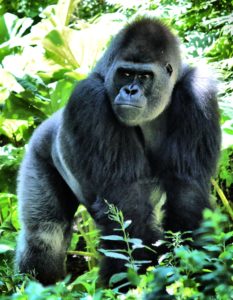 The African mountain gorilla has faced intense war, civil unrest and habitat destruction over the years. Today, there may be as little as 700 mountain gorillas left in the wild. In fact, according to WWF, the future for mountain gorillas was once so bleak that many thought the species would be entirely extinct by the end of the 20th century. Luckily, things have been looking up in recent years thanks to conservation efforts, as the population has shown a slow but steady increase.
The Leopard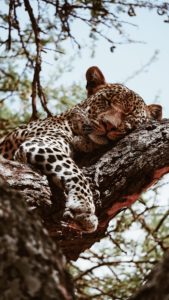 This stunning and powerful creature has seen major population decrease in recent years, and can be found in many continents across the globe including Africa, Asia and Russia. Despite this, the leopard is currently considered critically endangered. According to the International Society for Endangered Cats (ISEC) Canada, nearly 37 percent of leopards have been wiped out of their African range.
The African Elephant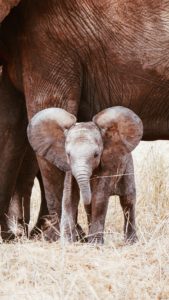 Luckily, the African elephant has not yet reached endangered status. However, it's currently considered "vulnerable" and could quickly become endangered. According to WWF, close to 10 million wild elephants called Africa home in the 1930s. Now, only 415,000 African elephants are left in the wild. This is widely due to ivory poaching, habitat loss and human-elephant conflict.
African Wild Dog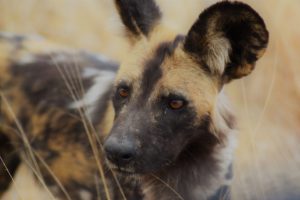 This staple animal of African wildlife, commonly mistaken for the hyena, is one of the world's most endangered mammals according to WWF. Despite their need to be social and fight in packs, African wild dogs are constantly under threat due to targeted killings, disease, and habitat loss. Making matters worse, there are less than 1,500 African wild dogs left undomesticated.
Unfortunately, the list of endangered wildlife in Africa goes on. From chimpanzees to lemurs to hippos, it can seem there is no animal free from the threat of extinction in Africa. With that said, there is so much you can do to help. For a full list of tips and tricks on how you can help endangered wildlife in your area and the world, head to WorldWildlife.org.
In the mean time, keep your head up and speak out against wildlife endangerment.