When you picture the beautiful island state of Hawaii, what do you see? Is it the aqua blue waters framed by rolling green hills? Do you picture sun tanned skin on white sandy beaches? What about aquatic life in Hawaii? No? Well, you're not alone. In fact, sea life in Hawaii is sometimes overlooked.
Believe it or not, Hawaii has one of the most diverse aquatic ecosystems in the world. Teeming with life and bursting with color, marine animals in Hawaii are nothing short of fascinating. Keep reading to learn more about some of Hawaii's most unique ocean creatures.
Humpback Whales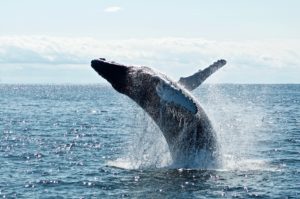 There is nothing quite as aw inspiring as the sight of a humpback whale as it breaks through the ocean's surface in an arc of mesmerizing beauty. It's almost as if the creature is putting on a show for onlookers. Well, according to Go Hawaii, "Every winter, thousands of Kohola [humpback whales] migrate to the warm Pacific waters to breed and nurse their calves."
With their unique whale songs, caring instincts and whimsical displays of strength, there's just something about the humpback whale that feels otherworldly in it of itself.
Manta Rays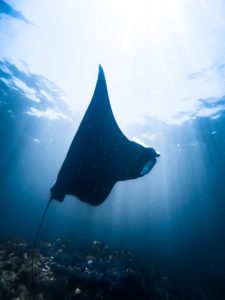 The manta ray can get a bit of a bad rep, but in reality, this creature is equally as gentle as it is beautiful. But aside from simply being memorizing to look at, the manta ray holds important cultural significance in Hawaii. According to Hawaii Magazine, the manta ray is actually mentioned in the Hawaiian creation chant, otherwise known as the kumulipo. This is intended to honor the presence of the manta ray in Hawaiian oceans where the creature is considered a "higher form" of sea animal.
So if you want to see a manta ray in the wild, consider booking a tour like this one. There, you can swim with the wild creatures up close and personal.
Hawaiian Spinner Dolphins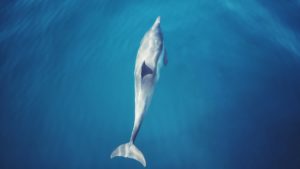 While there are 18 different species of dolphins calling Hawaiian oceans their home, the Hawaiian Spinner Dolphin is unique. Recognizable by their distinctive shape and color, spinner dolphins are known for their playful nature. Like humans and other certain mammals, spinner dolphins often make toys out of various objects.
But of course, the spinner dolphin wasn't named for its ability to play with toys. Rather, this mammal is famous for its tendency to leap out of the water. It can even complete as many as four spins while in the air. Socially, spinner dolphins are quite similar to humans. They make friends, swim in groups and even stroke one another with their flippers to show affection.
Conservation is key when to comes to protecting the creatures that call Hawaii's oceans home. Already, more than 14 ocean animals in the state are considered endangered or threatened. This includes the Giant Manta Ray. However, not all hope is lost.  There are a plethora of non-profit organizations in existence whose sole focus is to keep sea life in Hawaii thriving for generations to come.
To donate to one of these may incredible organizations, head to www.HawaiianConservation.org.